Skip to Recipe
Sweet & Simple Chicken salad is a STAPLE in this house. Especially when the training for Mat (and Tia!) kick up a notch, I make sure to have this Sweet & Simple Chicken Salad stocked in the fridge. The grapes add a refreshing pop of sweetness and the remaining ingredients provide some needed calories and protein for fueling the day of training ahead. This makes for a great snack on it's own or serve it between to sliced of toasted bread for a hearty lunch.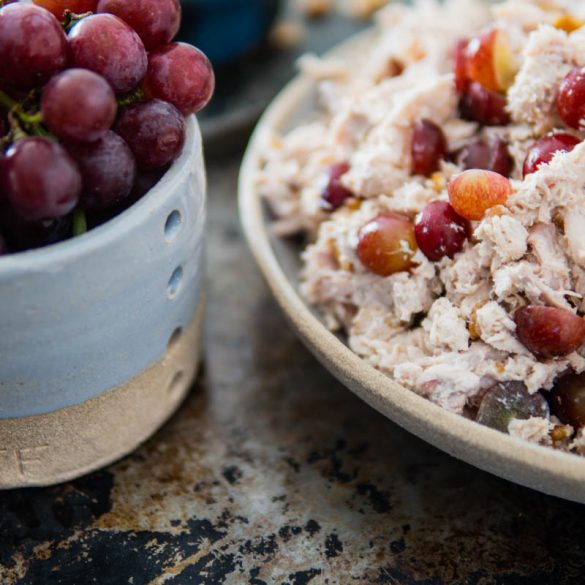 Ingredients
1 rotisserie chicken, skin peeled and chopped
1 cup red grapes, halved
1/4 cup walnuts, chopped
1/4 cup mayonnaise
Instructions
Add all the ingredients to a large mixing bowl. Toss until well combined.
Chill before serving.
Use prepared chicken salad on a bed of greens, in a wrap or on toasted bread for a sandwich.