It may seem daunting to cook this Traeger Smoked Pulled Pork for 5-6 hours but if you've got a day at home doing spring cleaning or catching up on chores/yard work, fire up the Traeger and let it do the work for you. I set the prob temperature to alert me at each step and used the WiFire through the app to keep an eye on temperature and pellet levels. I can barely take any credit for how dayummmm good this recipe is because the Traeger did all the work! Take time to invest in yourself and a yummy meal for the week. This Traeger Smoked Pulled Pork gave us about 8 servings/sandwiches, and those are Well-Fed Fraser servings!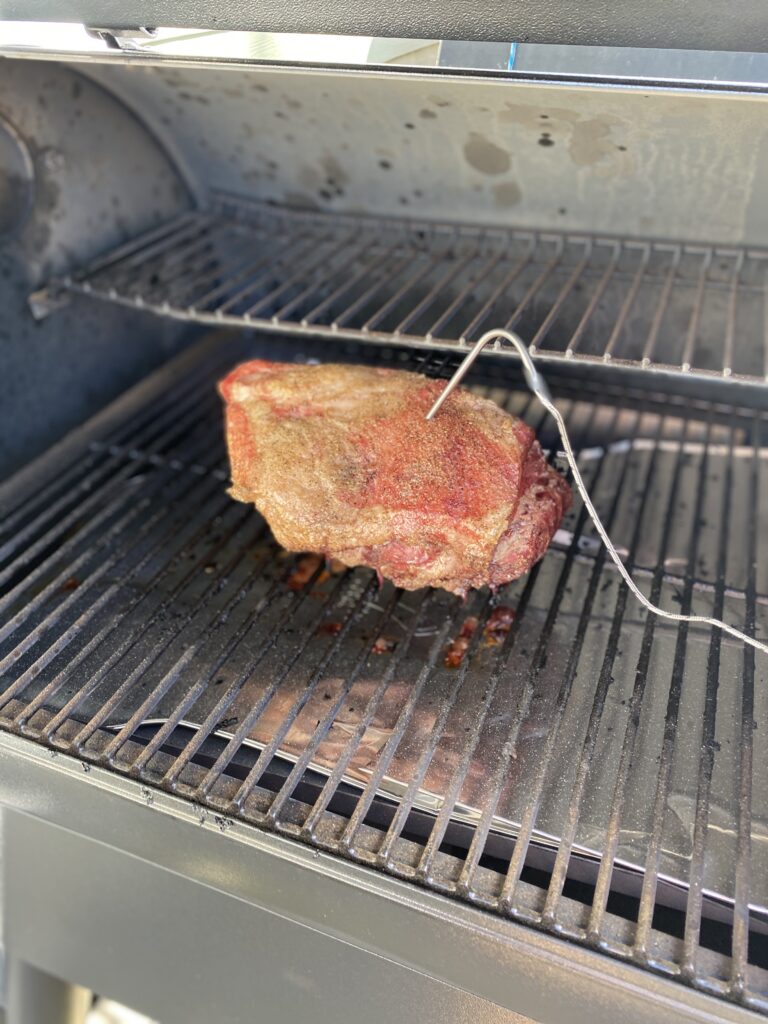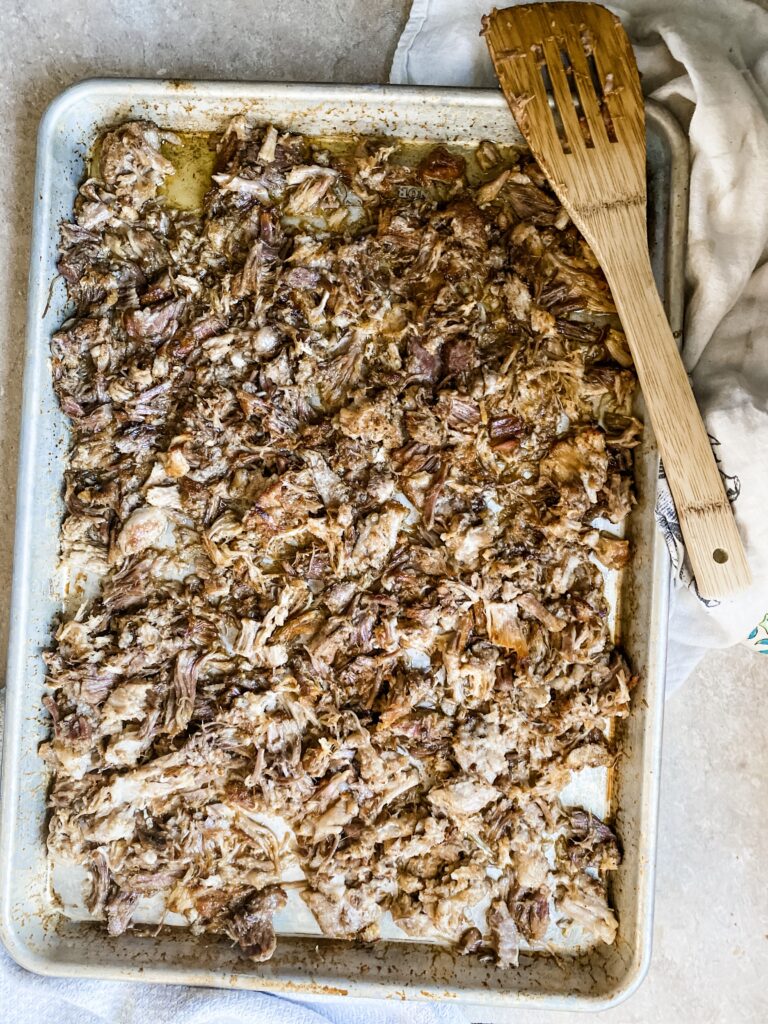 Looking for more Traeger Grills recipes? Here are a few to try:
BACON WRAPPED BANANA PEPPERS STUFFED W/ SWEET POTATO
GARLIC ROASTED CHICKEN WITH CHARRED LEMON CHIMICHURRI & CHARRED ONIONS
Lastly, if you make this Traeger Smoked Pulled Pork recipe, be sure to leave a comment and/or give this recipe a comment! Above all, I love to hear from ya'll and do my best to respond to every comment. And of course, if you do make this recipe, don't forget to snap a pic and tag me on Instagram! Looking through the photos of your dayyyummm good recreations is my favorite!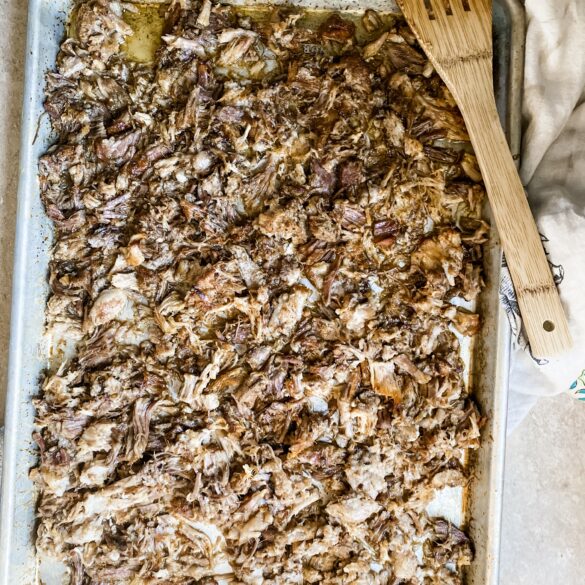 Ingredients
4-6lb ButcherBox Boneless Pork Shoulder
1 tablespoon salt, pepper and garlic powder
2 tablespoons olive oil
1 jalapeño, deseeded + diced
1 small brown onion, diced
1 garlic clove, minced
2 teaspoons brown sugar
1 1/2 teaspoons smoked paprika
1 teaspoon salt
1 teaspoon cumin
3 tablespoons ketchup
2 tablespoons apple cider vinegar
1 tablespoon Worcestershire sauce
12 oz beer
Instructions
Preheat Traeger Grill to 250°F.
Pat pork shoulder dry with paper towels, season with salt, pepper and garlic powder. Smoke pork should for about 3 hours until internal temp reads 160°F.
At 160°F internal temp, remove pork shoulder, wrap in aluminum foil or butcher's paper. Return to smoker for an additional 2-3 hours, until internal temp reads 204°F.
Once to temperature, remove from the grill and allow it to rest in a cooler for 45 minutes.
Remove the foil/paper and save the liquid. Place the pork on a baking sheet and shred with two forks, discard any excess fat. Use the reserved liquid 1 tablespoon at a time to moisten the pork as needed.
To make the BBQ sauce, add the olive oil to a sauce pan over medium heat. When the oil shimmers, add the jalapeño, olin and garlic. Cook down until soft, about 10 minutes. Add the remaining ingredients and simmer 20 minutes. Using a handheld immersion blender, blend until smooth. Cook an additional 5 minutes over low heat.
Serve pulled pork over white rice with BBQ sauce or inside a toasted bun with crunchy slaw.