Skip to Recipe
You can bet that if it's lunch time, I'm eating a Sourdough Sprout Chicken Sandwich. This simple sourdough sandwich comes together in about 5 minutes. No seriously, ONLY 5 MINUTES. It's my go-to lunch when I don't have leftovers from the night before. Feel free to mix it up however you like! This is my go-to that will ALWAYS satisfy but feel free to get creative!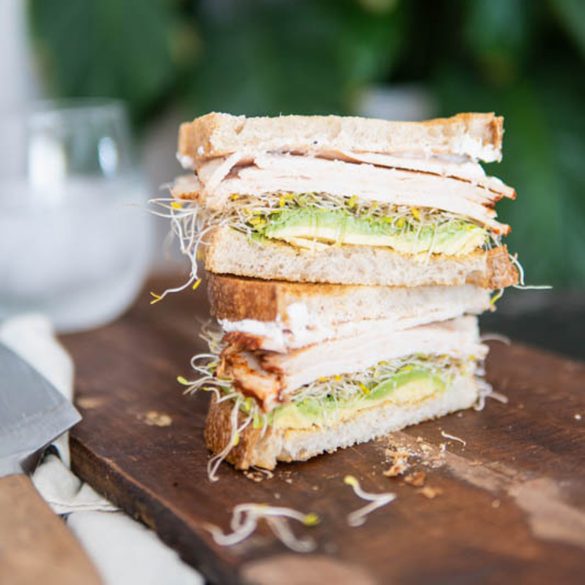 Ingredients
2 slices sourdough bread, toasted
1/2 avocado, sliced
2 tablespoons chive cream cheese
1/4 cup alfalfa sprouts
4 oz. deli chicken breast
Instructions
To one slice of toasted sourdough, lay the slices of avocado.
To the other slice of toasted sourdough, spread the chive cream cheese.
Top the avocado with sprouts and then the chicken slices. Close the sandwich with the remaining slice of sourdough.
Cut and enjoy.