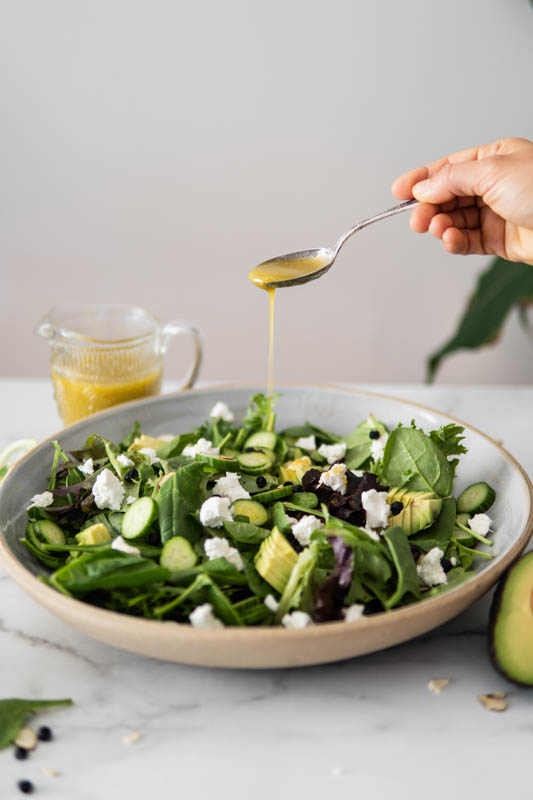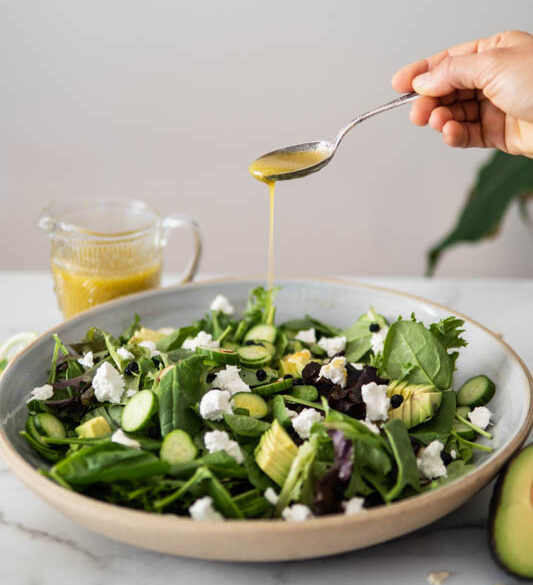 Ingredients
5 ounces mixed greens
3 Persian cucumbers, sliced
pinch flaky salt
1/4 cup dried blueberries
1/4 cup sliced almonds
4 ounces goat cheese
1/2 avocado, sliced
Lemon-Maple Vinaigrette:
1/4 cup lemon juice
1 tablespoon dijon mustard
2 tablespoons maple syrup
1 teaspoon ground pepper
pinch red pepper flakes
1 cup olive oil
Instructions
Place the mixed greens into a large serving platter.
Toss the cucumbers with a pinch of salt in a separate small bowl.
Add the salted cucumbers to the mixed greens along with the remaining salad ingredients.
In a small bowl, whisk the ingredients for the vinaigrette.
Dress the salad with 2-4 tablespoons of dressing or to taste.
Serve family-style at your next holiday meal.