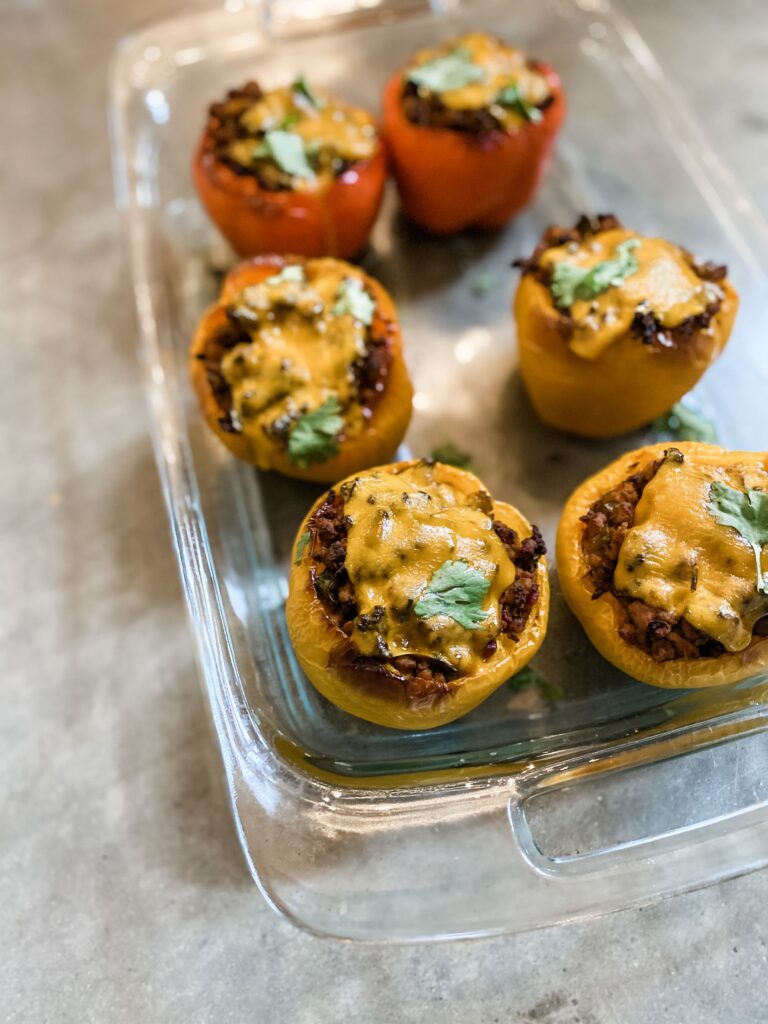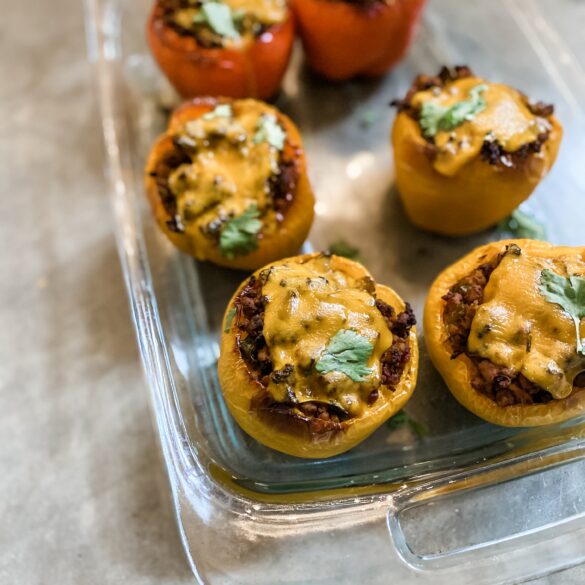 Ingredients
6-8 bell peppers, tops and seeds removed
3 slices think cut bacon, chopped
1.5 lbs ButcherBox ground turkey (or chicken, beef, venison, bison)
1 pint baby bella mushrooms, diced
1/4 cup chipotles in adobo + sauce
3/4 cup strained tomatoes
1 can green chilies
1/2 cup green onions
3 slices sharp cheddar cheese, quartered
Cilantro for garnish
Instructions
Preheat the oven to 425°F.
Place the peppers in a glass baking dish and pre-bake for 20-25 minutes. While the peppers pre-bake, prepare the filling.
Heat a large skillet over medium heat, cook the chopped bacon for 5-7 minutes until crispy. Add the ground turkey to the skillet once the bacon has cooked. Break up the turkey and then resist the urge to push it around and allow it to cook and form a crust for 5-7 minutes. When almost no pink remains, start breaking the turkey up into smaller bits. 
Add the small dices of mushrooms, chipotles in adobo and sauce, strained tomatoes and green chillies. Cook down for an additional 5 minutes. Add the green onions, stir and turn off the heat. 
Remove the peppers from the oven. Evenly distribute the filling into each pepper.
Cook for 20 minutes. Remove the peppers from the oven and top with cheese.
Set oven to HI broil and broil for 2-3 minutes until the cheese has melted.
Garnish with cilantro and serve.