The well-fed Fraser calls this "Prison Pie" (Banoffee Pie) because he used to make this pit on a hot plate in his college dorm room. There is no connection to this pie and any known correctional facilities. The worst part about this pie in prison is sharing with the dementors (any Office fans out there will get that joke)!
All jokes aside, this pie is a bit of a time investment but it's all passive time. Once the sweetened condensed milk is caramelized the Prison Pie (Banoffee Pie) comes together quickly and is full of flavor. It is simple, sweet and creamy. Each bit just as good and yummy as the last!
My favorite part about this recipe is that it is 100% inspired by the Well-Fed Fraser. He came to me and told me about how he used to make this in his dorm room in college. He used a single hot plate to boil the cans of condensed milk. He'd buy a premed graham crust, slice up a few banana and treat himself to a sweet and gooey pie. Where there's a will, there's a way!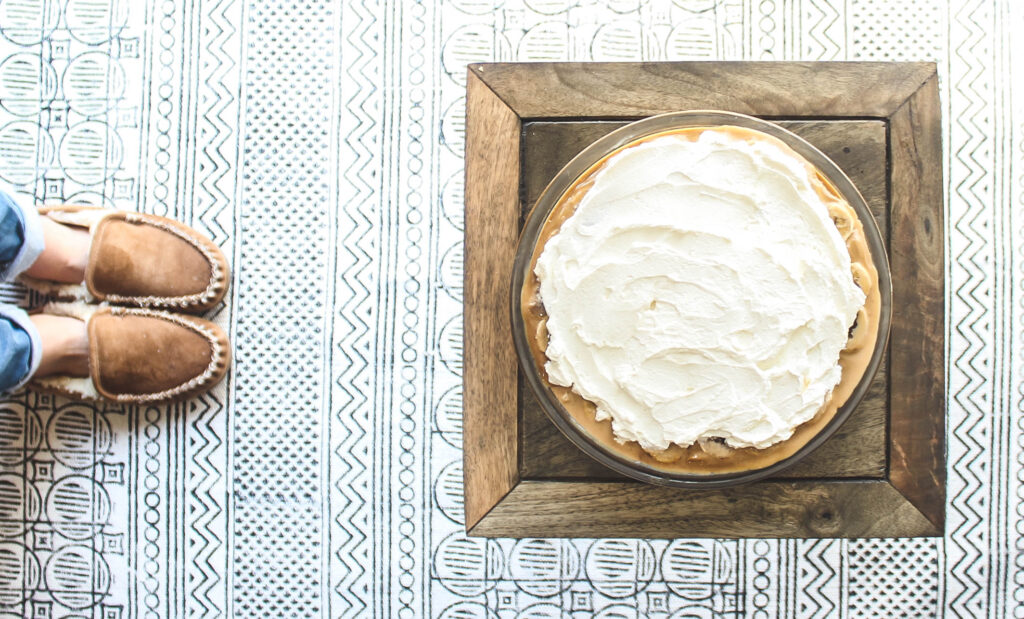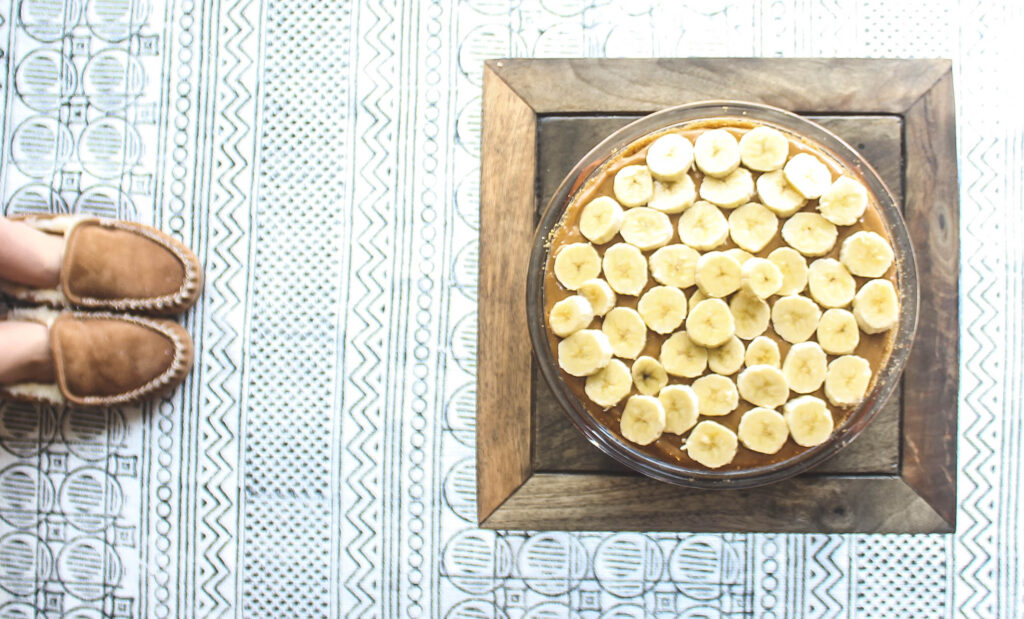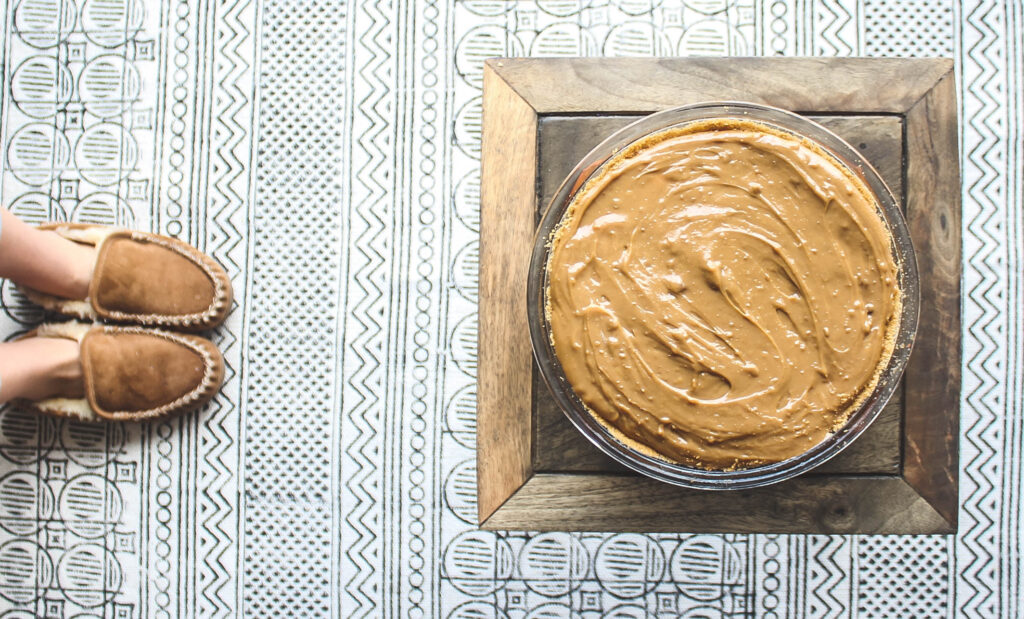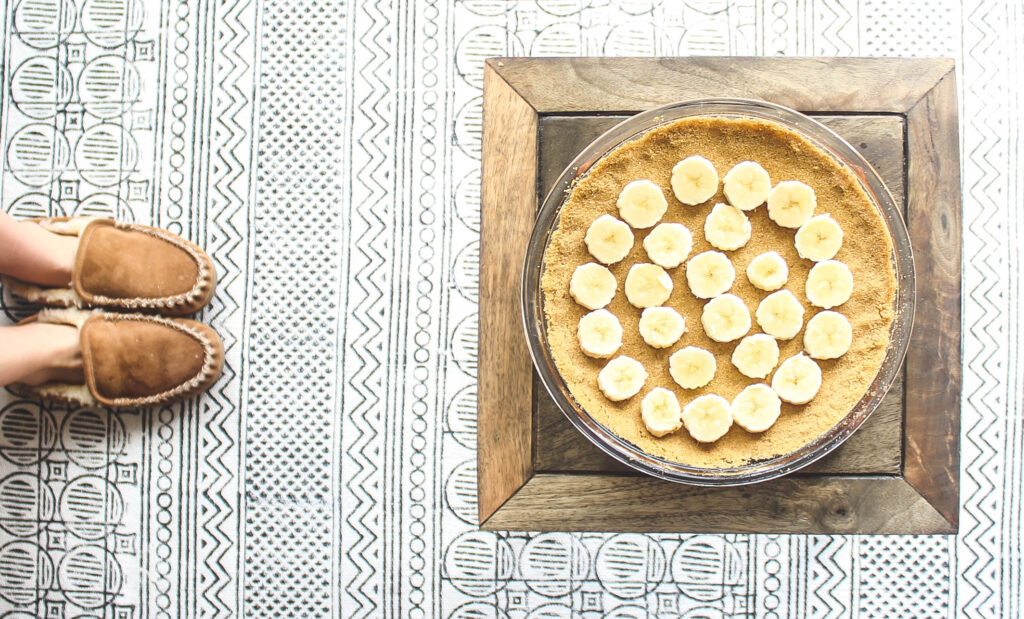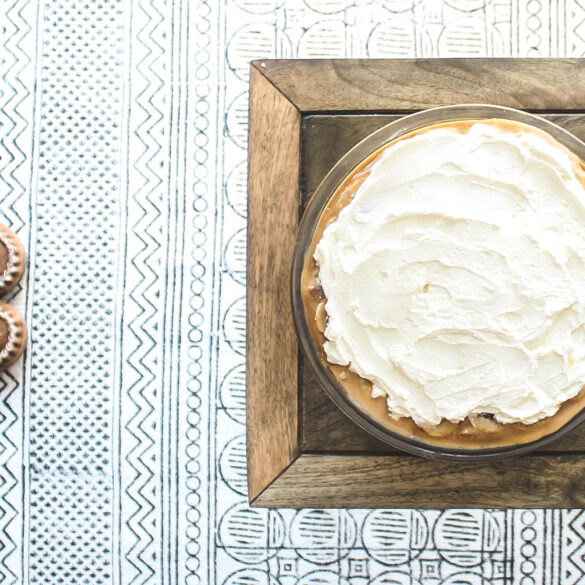 Ingredients
Prison Pie
2 cans sweetened condensed milk
14 graham crackers
1/2 cup granulated sugar
1 tsp ground cinnamon
Pinch of salt
6 tbsp salted butter, melted
1 cup heavy whipping cream
2 tbsp granulated sugar
3 bananas
Instructions
Peel each can of its paper label. Fill a large pot with water, enough to fully submerge the cans of unopened condensed milk. Bring water to a boil. Reduce to a low boil, checking the water levels every 30 mins or so to refill as needed. Boil the cans for 3 hours. Carefully remove the cans from the water and allow to cool to room temperature, about 1 hour.
Preheat the oven to 325 while you prepare the curst. Pulverize the crackers, sugar, cinnamon and salt on high until you've got small sand-like crumbs. With the food processor running, pour the melted butter and continue to mix an additional :30 until fully incorporated. Press crust mixture into a pie plate until its well-packed and evenly distributed. Bake for 10 mins. Remove from oven and cool at room temp for 1 hour. Chill in the fridge until ready to use.
In a medium bowl, combine heavy whipping cream and sugar. Using a hand mixture, whip until light and fluffy. Chill in fridge until ready to serve.
Once the cans of condense milk have fully cooled, open and pour contents into the graham cracker crust. Chill in the fridge for 1 hour.
When ready to serve, slice bananas and place on top of the pie. Top with whip cream, slice and enjoy!