This Pork Chop Cranberry Sausage dish came together on a whim. I find the best way to cook is to open up the fridge and see what you have. Everyone enjoyed this Pork Chop Cranberry Sausage dish! It's like a daily game of Chopped. How can I take these seemingly random ingredients and turn them into something delicious? First, you must be willing to go through trial and error. It is all part of the cooking process! Second, and most importantly, stepping out of your comfort zone is the best way to learn.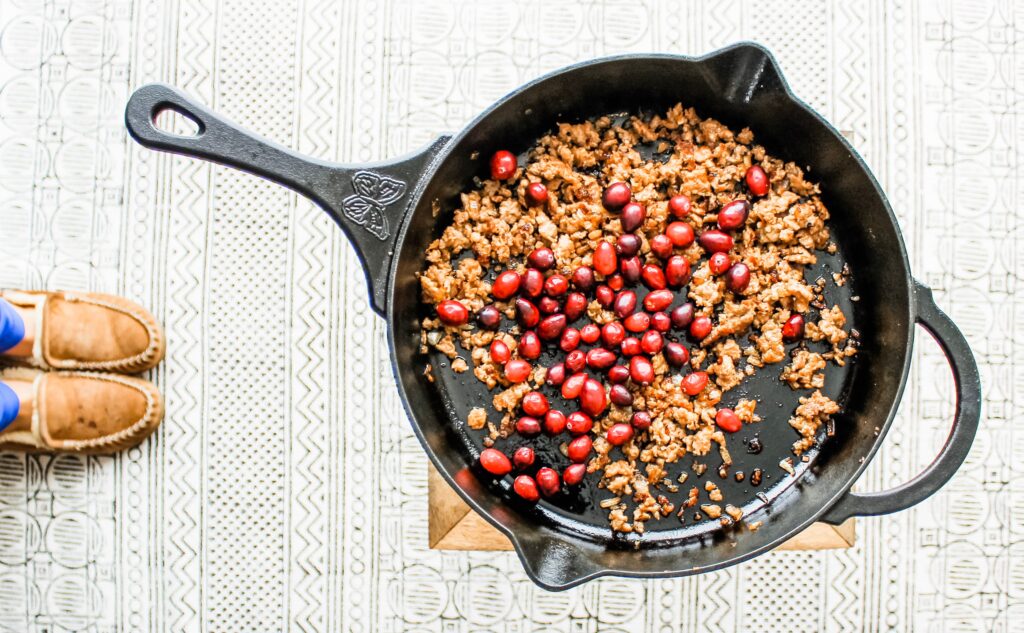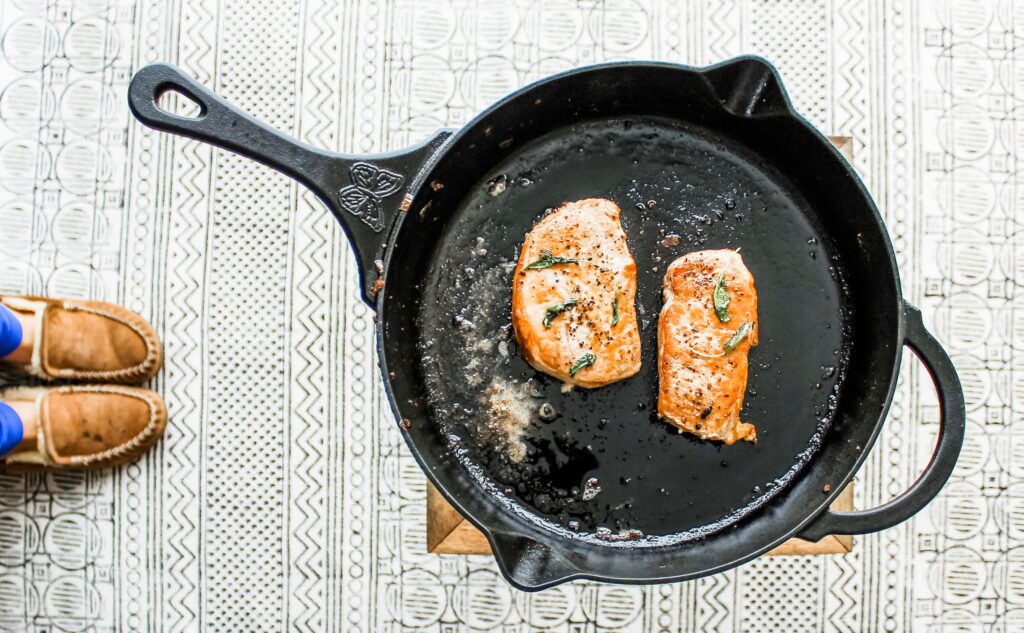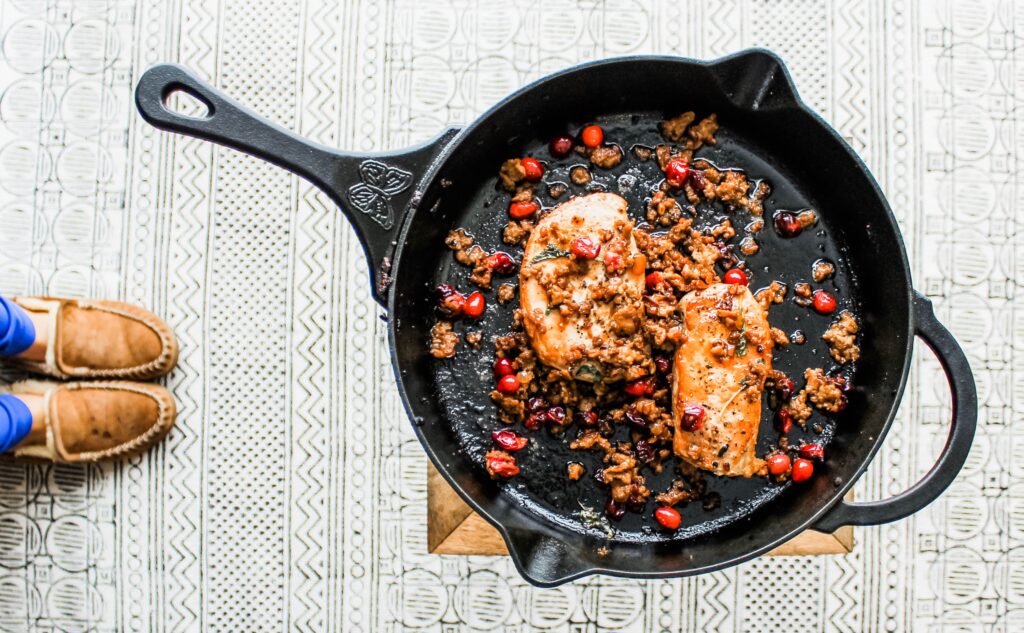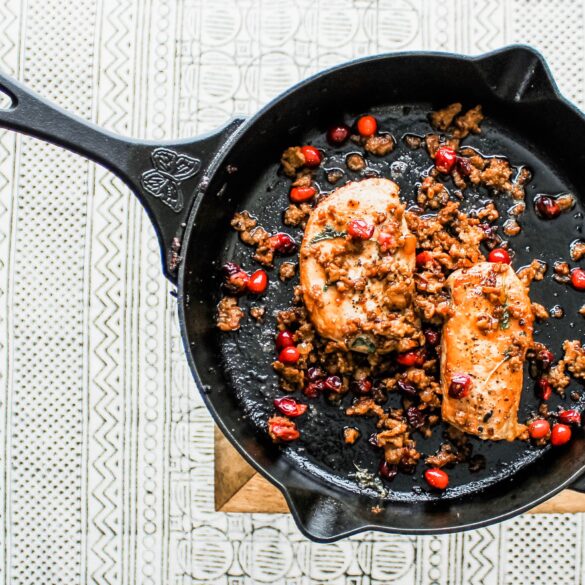 Ingredients
2 tablespoons olive oil
1/2 sweet onion, diced
1 sprig fresh rosemary
1 lb ButcherBox sweet Italian sausage 
1 1/2 cups fresh cranberries
1/2 cup chicken broth
4 ButcherBox pork chops
1 tablespoon butter
4-6 fresh sage leaves
Instructions
Preheat oven to 450°F.
Heat a cast iron over med heat, add oil. Once the cast iron is hot and the oil shimmers, add the onion and rosemary sprig. Cook for 3-5 mins, stirring continuously, until the onions are translucent. Remove the rosemary.
Remove sausage from casein and add to the sautéed onions, cook until no pink remains. Add the cranberries and chicken broth, simmer and cook down until most of the liquid is gone, about 5 minutes. Remove the cooked cranberries and sausage from the pan and set side.
In same cast iron, over medium heat, sear the pork chops on all sides for 3-4 minutes starting with the fat-cap. On the last side, add the butter and sage leaves.
Return the cranberries and sausage to the cast iron. Place the entire cast iron in the heated oven until internal temperature of the pork reaches 145°F, about 10-15 minutes.
Serve the pork topped with the cranberry sweet Italian sausage over a bed of cooked white rice and roasted vegetable of your choice.