Fresh lime marinade
If you're looking for something full of flavor and fresh, this Lime Marinated Shrimp Ceviche is for you! This meal reminds me of a beach vacation. Sipping a cold beer, margarita or soda water with lime with your toes in a warm pool or dug into the sand. Am I setting the scene for you or what? Time to pull together a handful of simple ingredients and transport yourself to a warm vacation spot with this Lime Marinated Shrimp Ceviche.
Does the marinade cook the shrimp?
While we are not directly cooking the raw shrimp in this recipe, the shrimp will be completely safe to eat. The citrus from the lime helps to break down the proteins in the shrimp leaving the shrimp safe for consumption. This marinating time turns the flesh to opaque pink and destroys any harmful bacteria.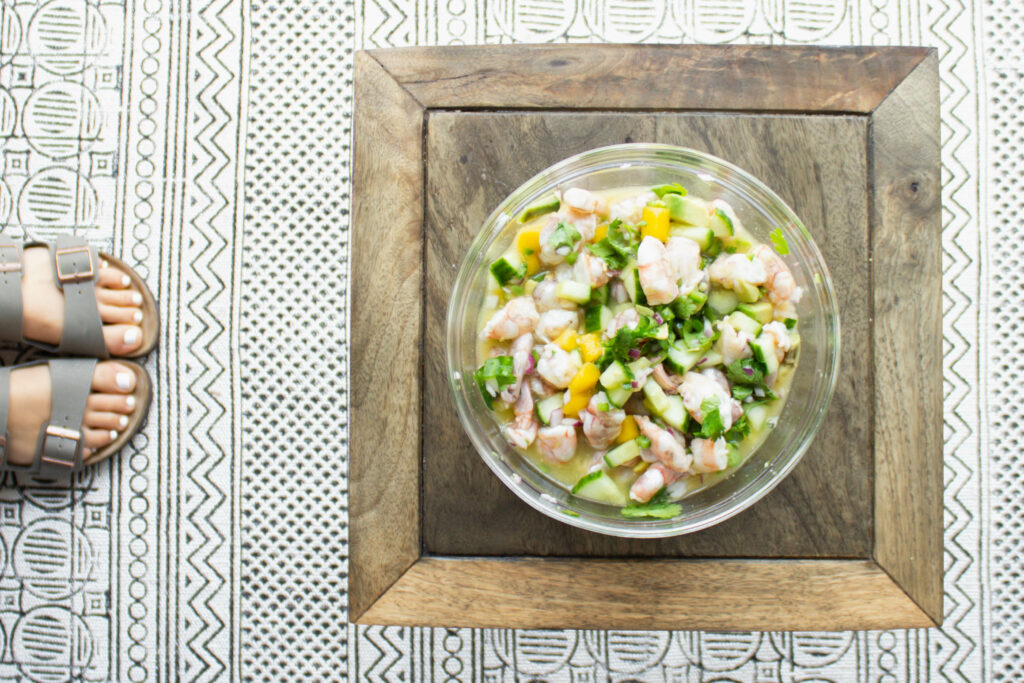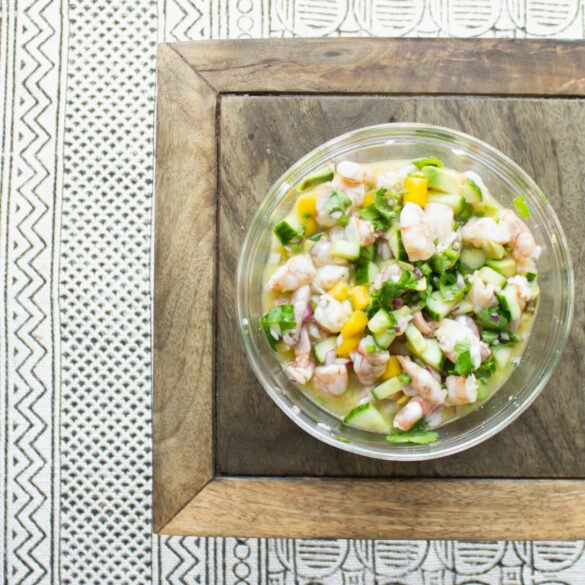 Ingredients
2/3 cup lime juice
1/3 cup lemon juice
1/4 cup orange juice
16 oz raw shrimp, cubed
1/2 cup English cucumber, diced
1/4 cup mango, diced
1/4 cup red onion, minced
1 jalapeno, minced
1 avocado, diced
Salt to taste
Instructions
In a large bowl mix all ingredients together. 
Cover and rest in the fridge for at least 30 minutes or until the shrimp have changed color from grey to pink.
Toss, taste and add salt as needed. Serve with tortilla chips or crackers.