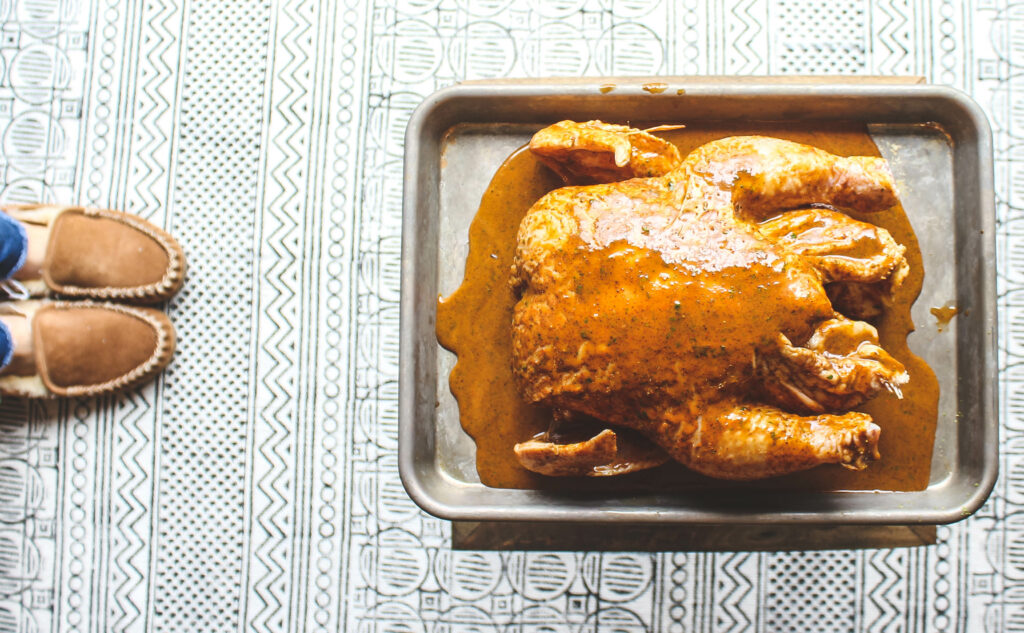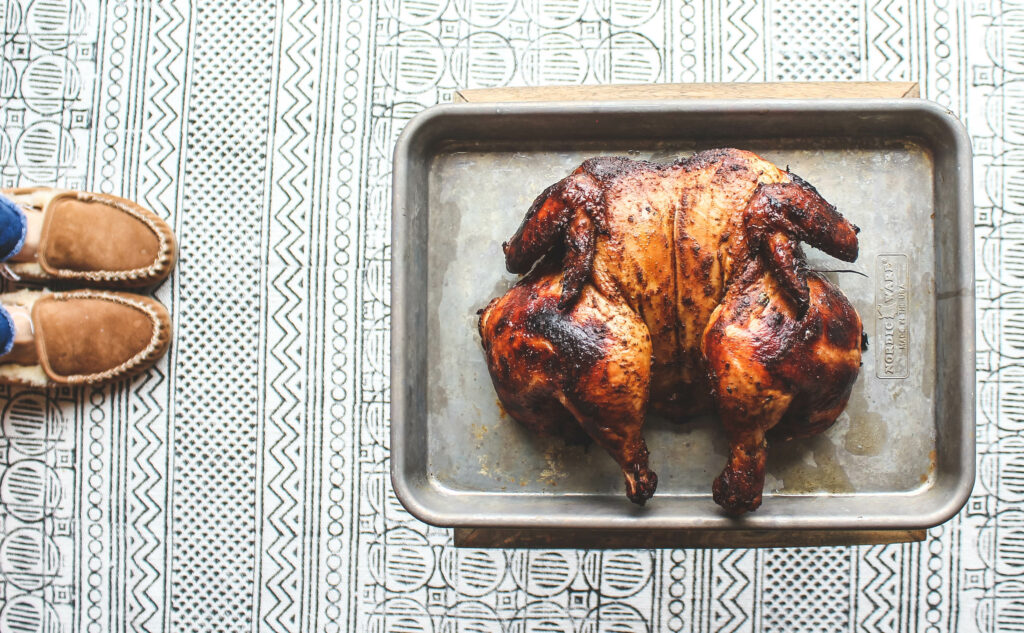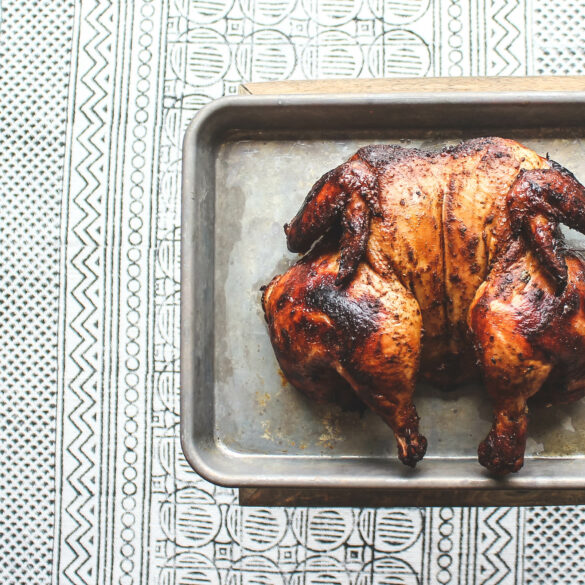 Ingredients
1/3 cup olive oil
6 cloves garlic, minced
1 Tbsp honey
3 lines, juiced and zested
1/4 cup cilantro
2 Tbsp chili Pwd
1 tsp salt
1/2 tsp pepper
1 whole chicken, spatchcocked
Instructions
Spatchcock the chicken by cutting out the spine.
Place all marinade ingredients into a blender or food processor. Blitz for :30-:40 until well combined.
In a large mixing bowl, tuck the chicken and pour the marinade over. Cover and place in the fridge for 30 minutes or ideally overnight.
When ready to cook, set @traegergrills to 450°F**.
Place the bird cut-side down directly on the grill. Cook until the internal temperature reaches 165. About 60-75 minutes, depending on the size of bird.
Remove from grill, rest 10 mins before slicing and serving.
Notes
**If roasting in the oven, temps remain the same. Place the bird cut-side down on a wire rack above a foil-lined baking sheet.