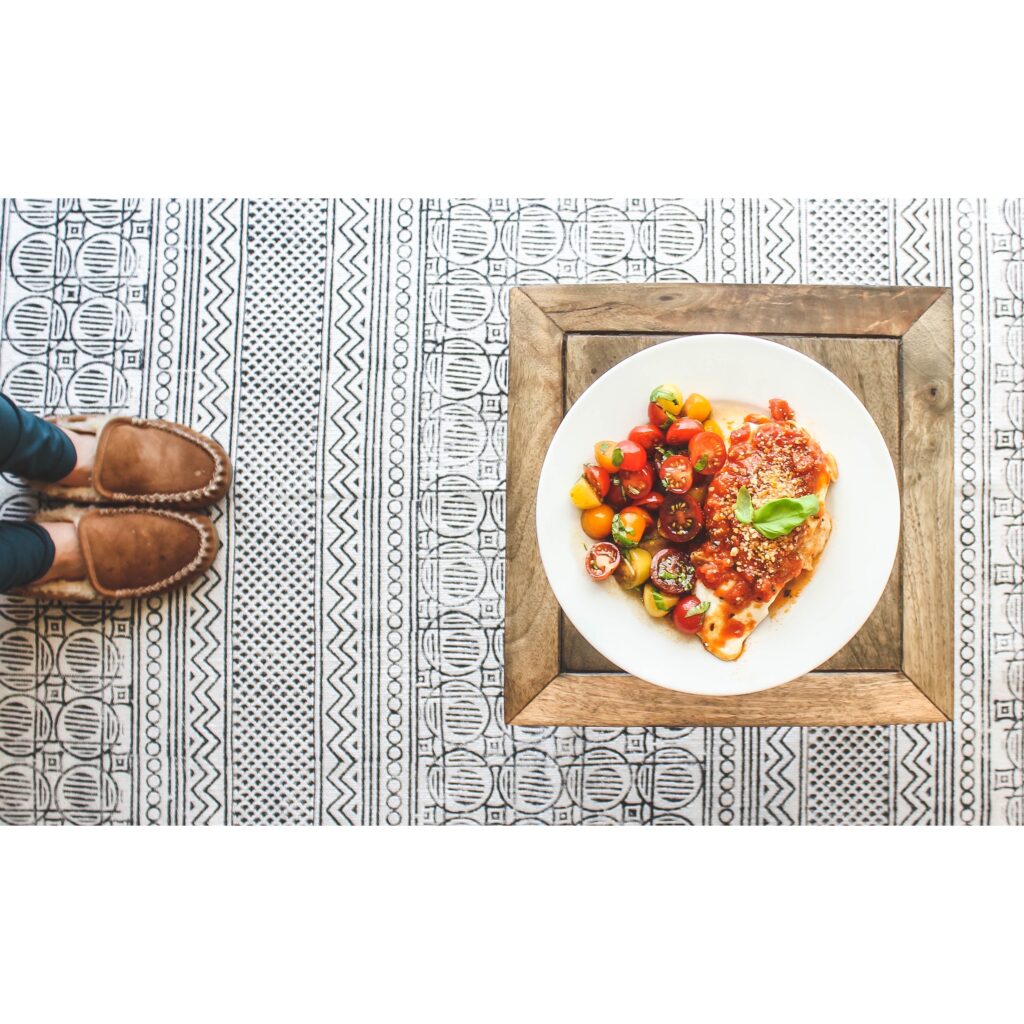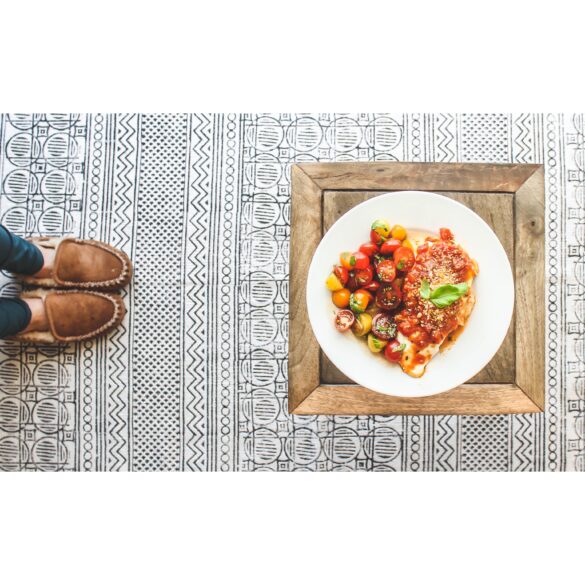 Ingredients
3 pounds ButcherBox skinless chicken breasts
Kosher salt and freshly ground black pepper, to taste
6 tablespoons olive oil, divided
6-8 slices mozzarella cheese
1/2 cup tomato pasta sauce
2 cups cherry tomatoes, halved
1 tablespoon balsamic vinegar
1/4 cup basil leaves, minced
Kosher salt and freshly ground black pepper, to taste
Instructions
Preheat the oven to 400.
Season chicken breast with salt and pepper. Heat cast iron over med-high heat, add olive oil. When oil is heated add chicken breast and brown on each side 3-4 mins.
Top each chicken with 2 slices of mozzarella. Add tomato sauce to skillet around each slice of chicken. Place in the oven and cook until internal temp reached 165°F, about 10-12 Minutes. Remove from oven and rest 10 minutes before serving.
In a medium bowl, add cherry tomatoes, 2 tablespoons olive oil, balsamic and basil. Add salt and pepper to taste.
Serve chicken with fresh cut marinated tomatoes.