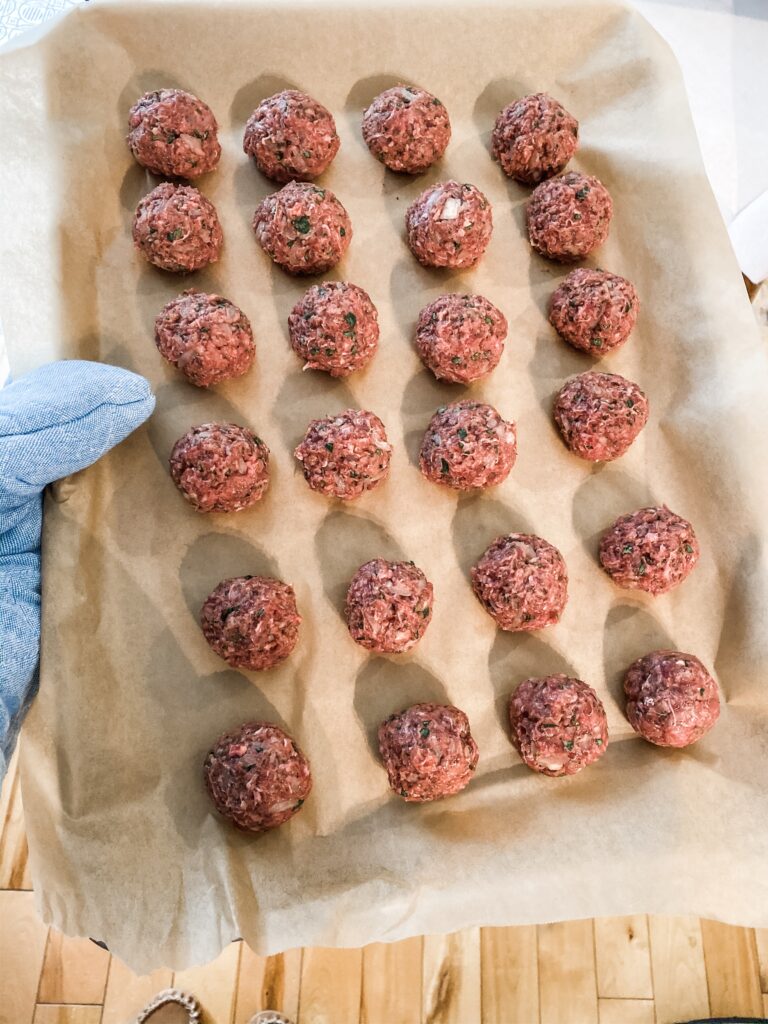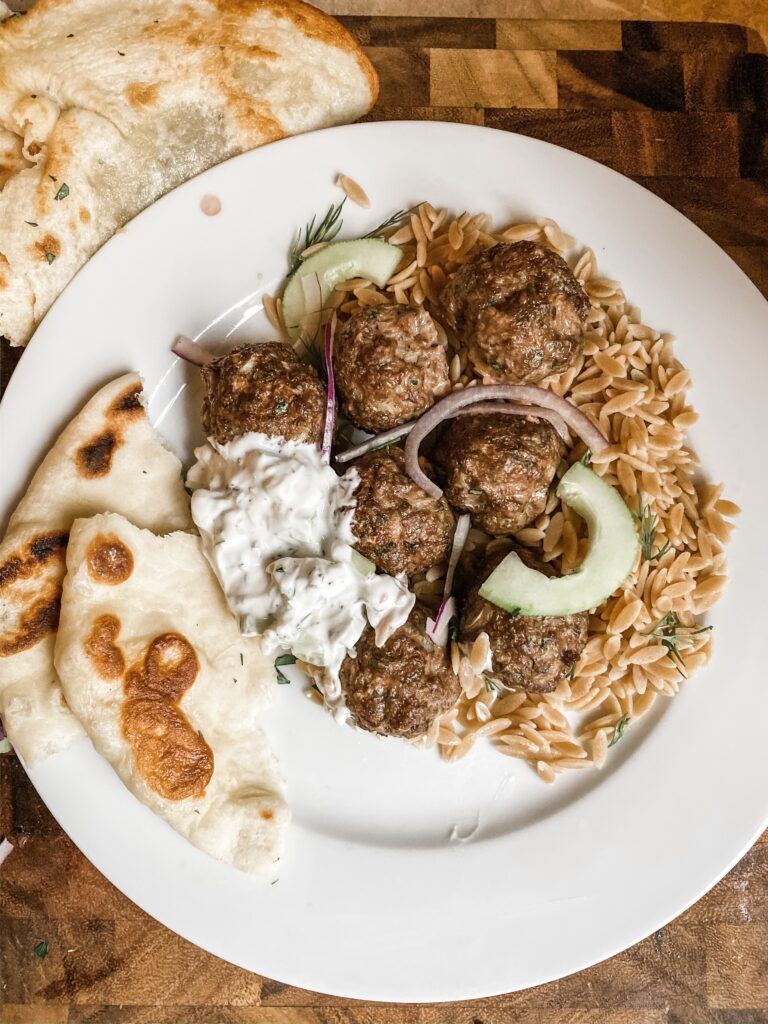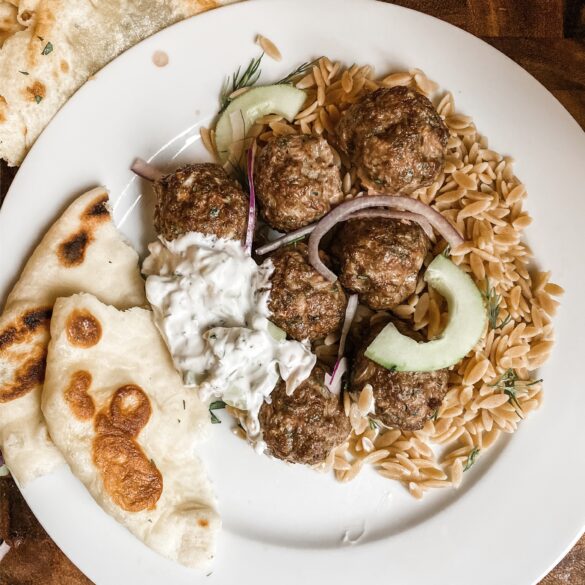 Ingredients
2 lbs ButcherBox ground beef (or turkey or chicken!)
1 onion, grated
6 cloves minced garlic
1 tsp ground pepper
2 tsp salt
2 tsp cumin
2 tsp oregano
1 tsp cinnamon
1/2 cup parsley, minced
2 eggs
1 cup panko
Instructions
Preheat the oven to 400°F.
In a stand mixer, combine all the ingredients and mix on low for 3-4 mins until combined.
Using a small cookie scoop, portion each meatball out and roll in between your palms, just slightly smaller than a golf ball. Place on parchment-lined baking sheet.
Bake 25-30 mins.
Serve with Orzo, Tzatziki, fresh Nann, sliced red onion and cucumbers.
Notes
For a quick Tzatziki: mix 1/2 cup plain greek yogurt, 2 tsp fresh dill, 1/4 cup grated cucumber, 1/2 tsp za'atar seasoning and pinch of salt to taste.